The KETHEA - ALFA is a program provided by the KETHEA (Therapy Center for Dependent People).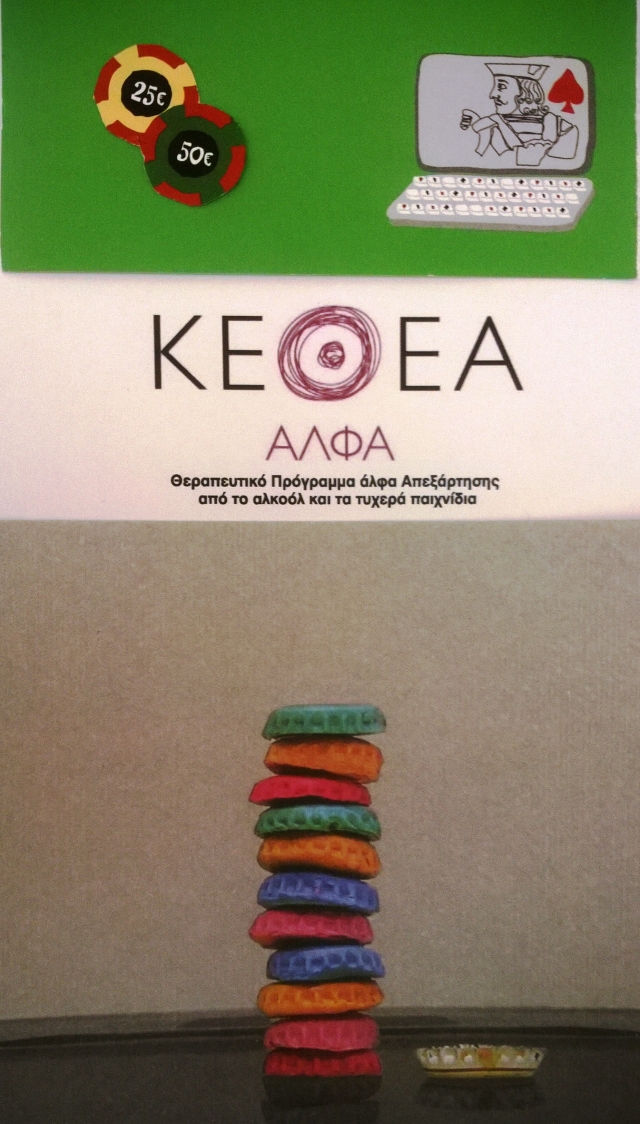 The program was launched in 2003. It targets individuals over 15 years of age that are having trouble with legal substance abuse such as alcohol and gambling. Addictions) located in Athens.
The program also involves their families. A scientific group of psychologists, psychiatrists, social workers and family therapists monitor the program.
An individual therapy plan is generated depending on every person's needs, without removing the individual from his environment or activities.
The service is offered free of charge. All information gathered is considered classified and anonymity is protected.
Helpline for Gambling Addiction is offered on local calls: 1114 (email: 1114a@kethea-alfa.gr),  Monday to Friday, 9:00 - 21:00.